Electrophysiology
Anyone's heart can flutter or skip a beat. Mild palpitations can be harmless, but millions of Americans experience arrhythmias, with atrial fibrillation (AFib or AF) being the most common. If you experience irregularities in your heart's natural rhythm – whether it beats too quickly, too slowly or simply in an irregular way – it is important you seek a specialized type of cardiac care known as electrophysiology. Liberty Hospital Heart Center is equipped with the latest electrophysiology expertise, techniques and technologies, from the newest ablation treatments and devices to state-of-the-art EP Navigator heart-mapping technology.
Call for an appointment: 816.407.5430
Your heart is in the Northland. Your cardiac care is too.
Why choose Liberty Hospital for electrophysiology?
Our team includes board-certified, fellowship-trained physician expertise in electrophysiology. As with all our cardiac care services, our electrophysiologist collaborates with our multi-disciplinary team of heart specialists to ensure accurate diagnosis, effective treatment and excellence in all aspects of patient care.
Meet our electrophysiologist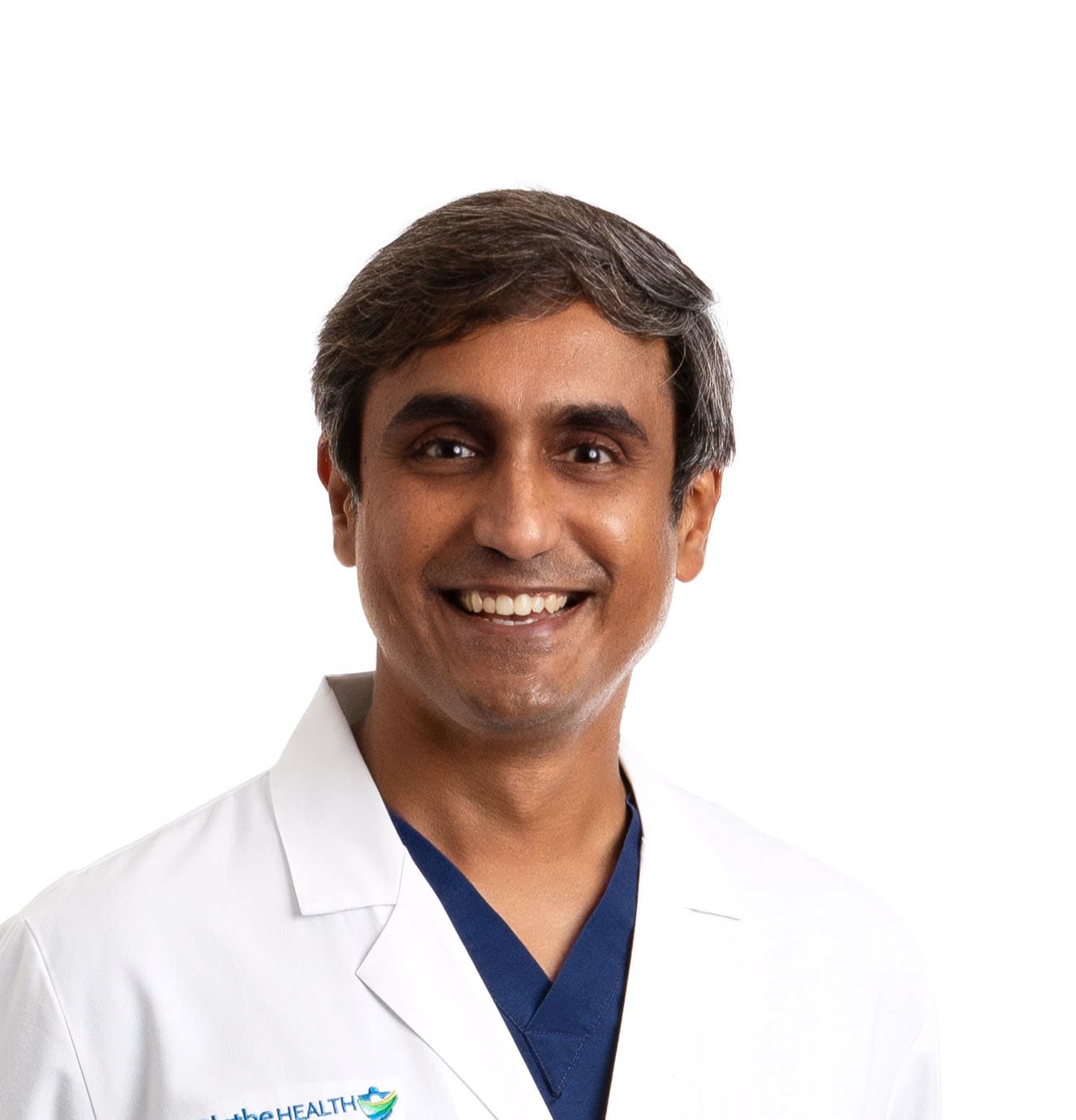 Ravi K. Yarlagadda, MD, FACC, FHRS, specializes in heart rhythm disorders and electrophysiology – tests of the heart's electrical system. He is available for appointments through Liberty Hospital Heart Center. In partnership with Olathe Health, Dr. Yarlagadda now provides services closer to home for cardiac patients in the Northland. For more information, call Liberty Hospital Heart Center at 816.407.5430. A physician's order is needed to schedule an appointment.
Our electrophysiology specialist can diagnose and treat any of the following conditions and more:
Atrial fibrillation (AFib or AF)
Ventricular tachycardia and fibrillation
Atrial flutter
Syncope
Wolff-Parkinson-White syndrome
Using the latest electrophysiology tests, heart imaging techniques and other exams, our electrophysiology team can pinpoint the location and root cause of your arrythmia and develop a personalized plan of care just right for you. Our electrophysiology department offers the following procedures and more:
Expert diagnosis and customized treatment plan
Corrective surgery
Catheter ablation
Implanted devices
Medication
Non-invasive procedures, e.g., left atrial appendage (LAA) closure
Icon
Quality & Patient Satisfaction
Our patient satisfaction ratings consistently exceed national and local averages – and as the only Northland hospital to receive an "A" safety grade from The Leapfrog Group (Fall 2021 and Spring 2022), we are proud to be the highest-ranking hospital for safety in the Northland. We care deeply about delivering excellence in safety, outcomes and patient experience.
Liberty Hospital Heart Center
This is where your heart belongs.
Call for an appointment: 816.407.5430