Put your passion to work here.
Nursing career opportunities that fit the life you live.
Do you want to work full-time, part-time or PRN in the nursing field? Have the freedom to choose your shifts, day or night? Perhaps you are a retired nurse who wants to return to the profession, but at your pace. At Liberty Hospital and our network of clinics, you will find a nursing career that fits your life.
Dedicated to your success
Whether you prefer working in a hospital or physician practice, we have great opportunities for nurses and are committed to fostering your professional growth. Training, continuing education, physician collaboration and outstanding team support are just a few of many ways we will support your success.
Have you been thinking about trying something new and want to further your education and experience? Fulfill your passion with positions in specialty areas ranging from cardiology and radiology to surgery, oncology and obstetrics. We have immediate opportunities for nursing students, LPNs and RNs. From the Emergency Department to the ICU, NICU, labor and delivery, urgent care and more, we have multiple locations in the Northland, including Liberty, Kansas City, Excelsior Springs, Plattsburg and Kearney, MO.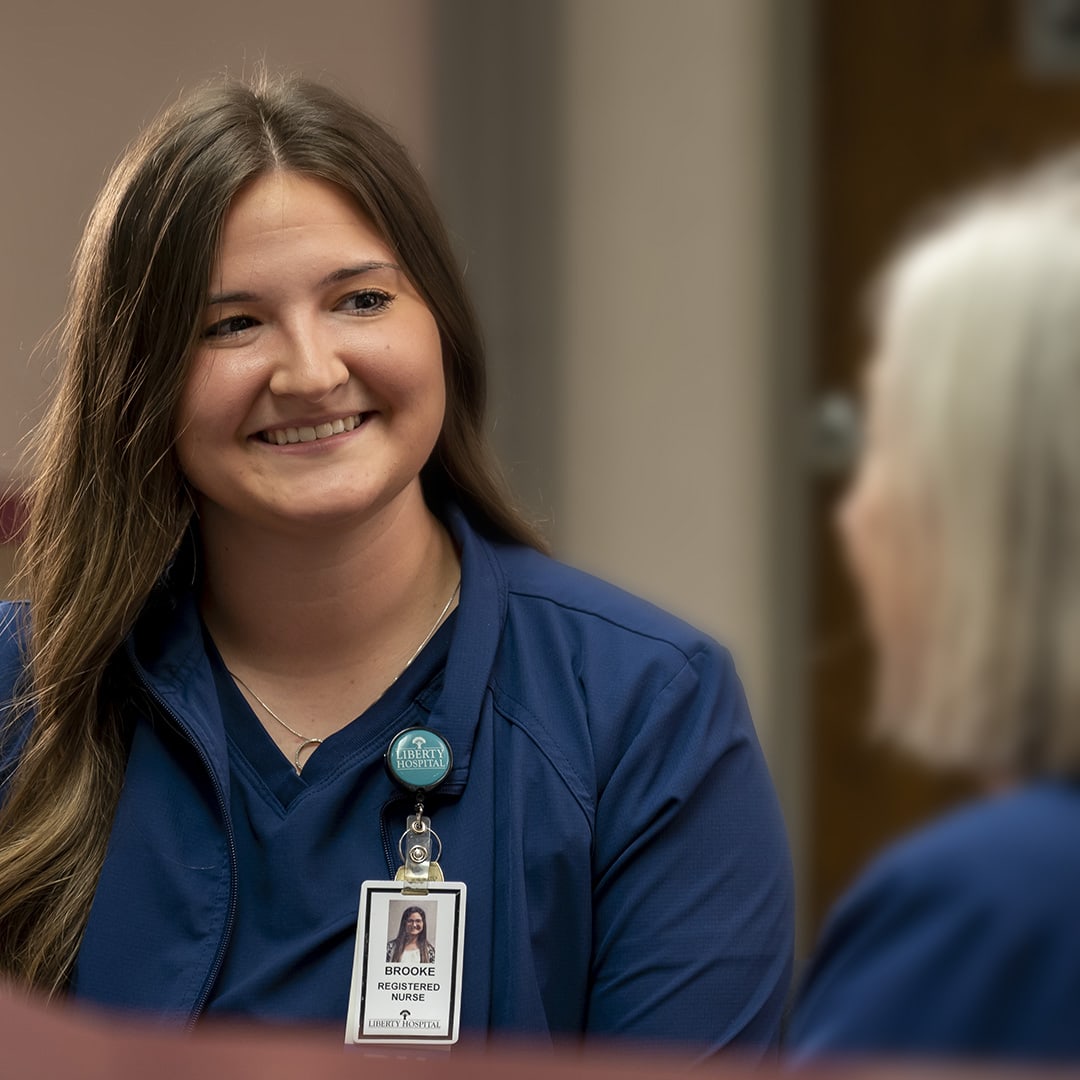 Why Choose Liberty Hospital & Clinics?
Here are some of the best reasons to choose a nursing career with us:
We consistently rank among the Northland's Best Places to Work.
We share a deep commitment to the health and well-being of everyone we serve.
We promote a true team environment at every level through physician and nurse collaboration.
We provide excellent training, education, and career and leadership advancement opportunities for all nurses.
We are easily accessible and offer career opportunities at convenient locations in Liberty, MO, and the Northland.
Applying Has Never Been Easier.
No more searching online for RN, LPN, PCT, CMA or "nursing jobs near me." Liberty Hospital makes the process simple.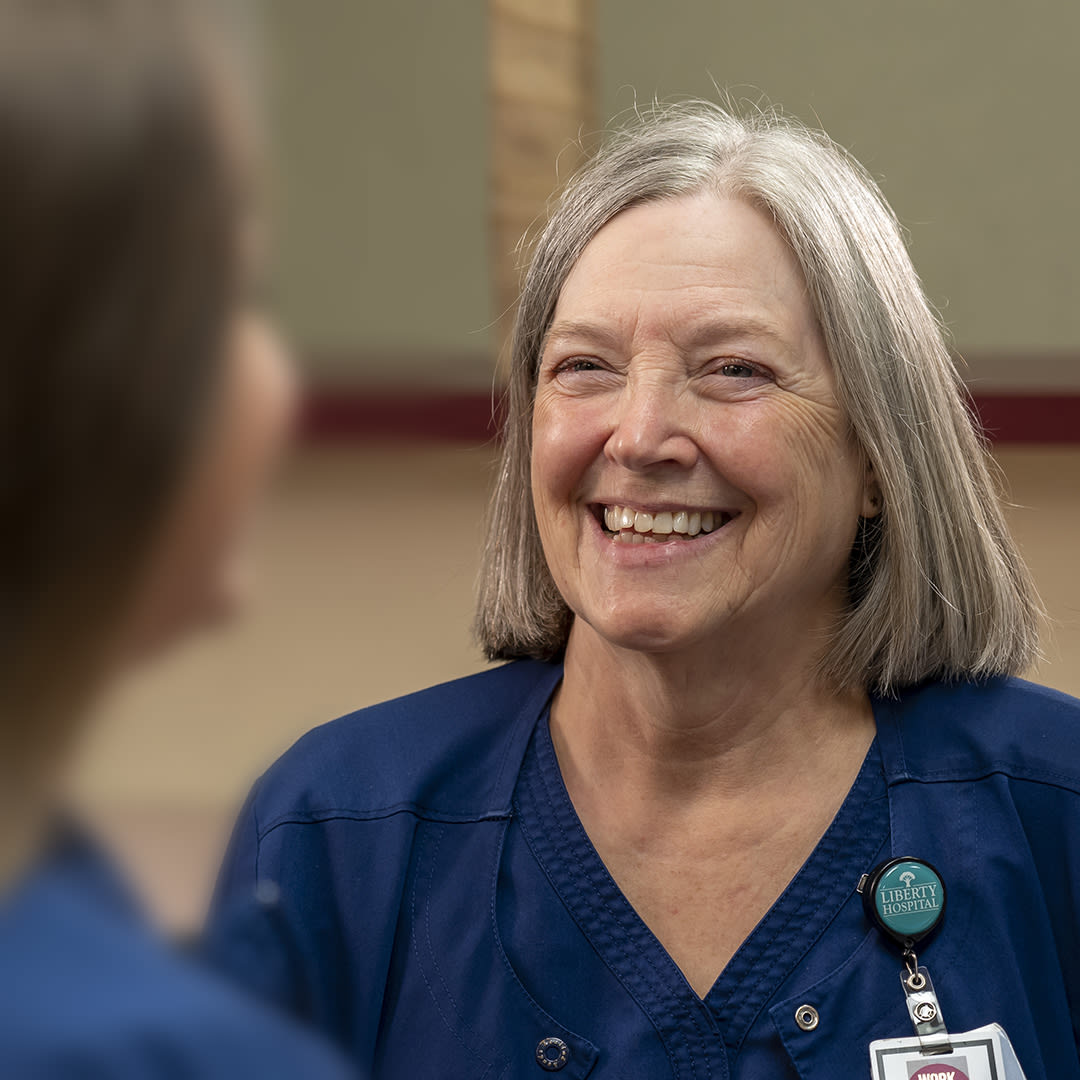 Speak with a Nurse Manager Right Now!
If you have questions about joining our team, speak with a nurse manager now by calling 816.415.7916 anytime. We are ready to take your call 24/7.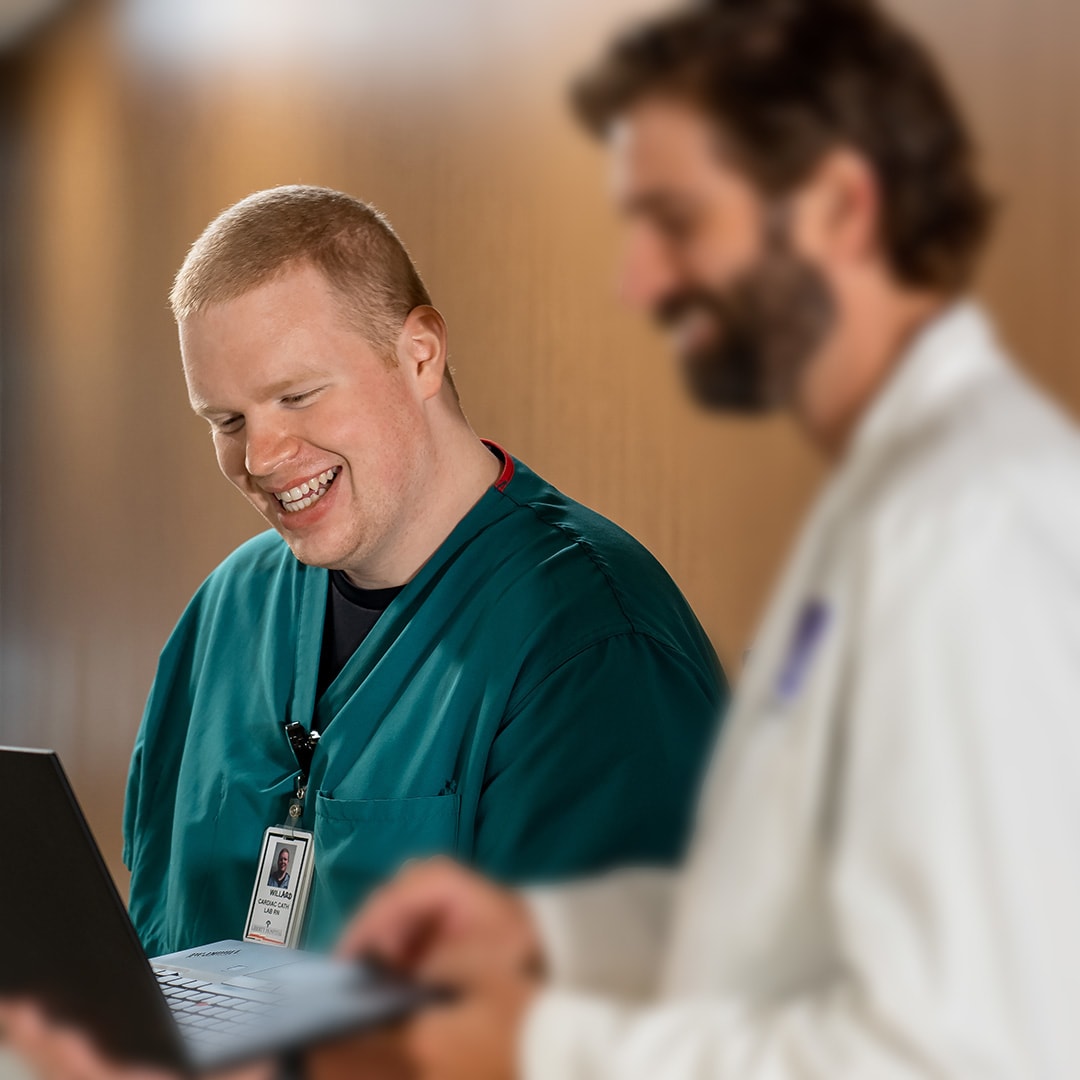 Nursing in the Northland
Enjoy the advantages of city life nestled in the Northland. Within minutes of downtown Kansas City as well as quaint communities, enjoy an appealing, safe and lively setting with unique restaurants, shopping venues, miles of walking and jogging paths, quality educational opportunities, and all the amenities that fit your life.
See what a career at Liberty Hospital means to our nurses.
Miranda Mulder, BSN, RN, CCRN
Jake Lewis, RN, BSN