Emergency Department receives senior-friendly accreditation for second straight year
Hospital news
|
Tuesday, January 26, 2021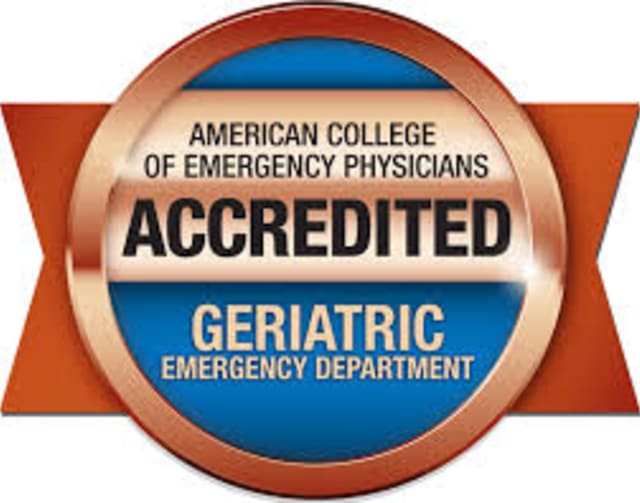 Contact: Mindy Warner
For the second consecutive year, Liberty Hospital's Emergency Department has achieved Level 3 Geriatric Emergency Department Accreditation (GEDA) from the American College of Emergency Physicians (ACEP). The hospital is one of only four hospitals in the state - and the only one in the Northland - to earn this certification. Liberty Hospital also is the only hospital in Missouri to attain this accreditation as well as that of Level II Time Critical Diagnosis in trauma, stroke and heart attack.
"This special designation means we are prepared to meet the needs of senior adults," John Owen, M.D., vice president of emergency medicine, said. "Our combined accreditations in geriatric emergency medicine and trauma, stroke and STEMI (heart attack) demonstrate our unique ability to provide the most critical of urgently needed services at all times for our community."
Nearly 30,000 senior adults live in Clay County, and more than 30 percent of Liberty Hospital's emergency department visitors are seniors.
GEDA is a voluntary program that uses a three-level system similar to that of trauma center designations. ACEP, the Society of Academic Emergency Medicine, the Emergency Nurses Association and the American Geriatrics Society developed guidelines in 2014 to improve and standardize emergency care for older patients. More information on the levels of accreditation are available at acep.org.