Hospital receives CARES Act funds
Hospital news
|
Wednesday, August 19, 2020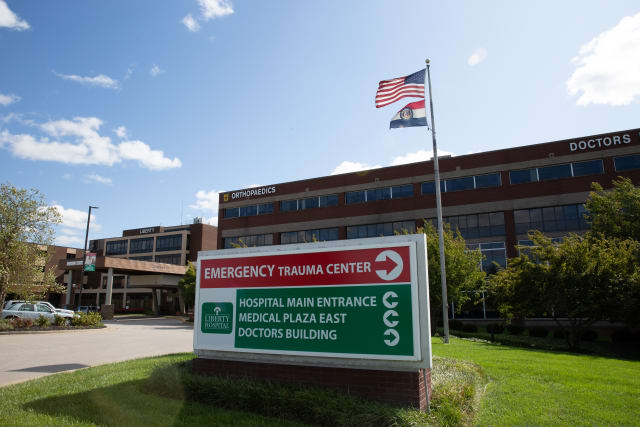 Contact: Mindy Warner
CARES Act funding allows Liberty Hospital to expand critical care area, prepare for pandemic and flu season
LIBERTY (Aug. 19, 2020) – With support from local municipalities' Coronavirus Aid, Relief and Economic Security (CARES) Act funds, Liberty Hospital is expanding its critical care capacity to care for COVID and other infectious disease patients. The city councils of Liberty, Kearney, Pleasant Valley and Kansas City, MO, approved CARES Act funding for the hospital in July and August.
"The investment of CARES Act funding will allow us to be proactive and flexible as we work to keep our community thriving," said President and CEO David Feess. "The manner in which we are increasing our capabilities will minimize potential exposure to the virus, streamline the way we deliver care and conserve personal protective equipment."
The hospital currently operates 20 negative pressure isolation rooms throughout its facility. Mechanical upgrades will increase and relocate these rooms. The project is expected to be completed by the end of September and before flu season, which likely will be complicated by COVID.
"We appreciate the timely investment to expand our critical care capacity as this pandemic extends into the foreseeable future and the flu season approaches," Feess said. "On its own, flu and other causes of pneumonia are the eighth leading cause of death, so this expansion is one way to address our service area's public health needs."
CARES Act funds can be used for a public hospital's unbudgeted expenses incurred because of the COVID-19 public health emergency. Liberty Hospital is a public hospital district created under Section 206 of the Revised Missouri Statutes. The hospital district boundaries encompass portions of the cities of Liberty; Kansas City, MO; Pleasant Valley; Kearney; and unincorporated Clay County.