Liberty Hospital Receives Two Cardiology Recognitions
Hospital news
|
Monday, May 21, 2018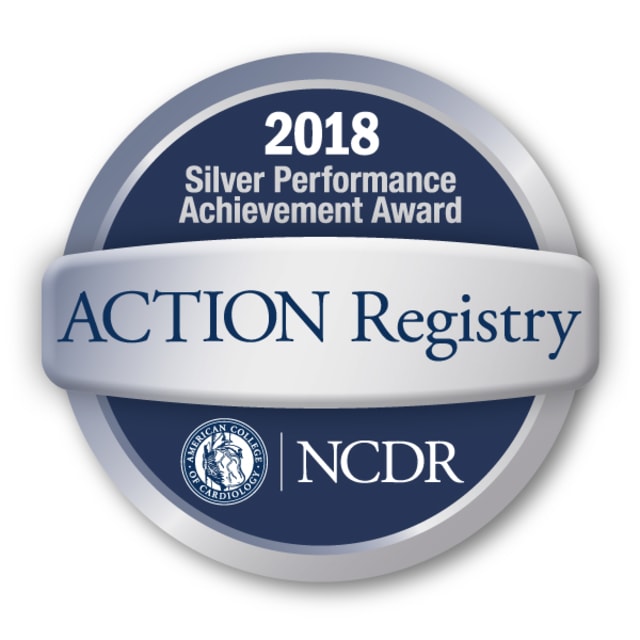 Liberty Hospital is a State Time-Critical Diagnosis Level II STEMI Center. STEMI is a potentially deadly type of heart attack that specific therapies - when administered rapidly - reduce mortality and disability.
"Newly designated STEMI centers in Missouri meet standards to provide definitive and timely treatment for STEMI patients," said LaTosha Rains, BSN, R.N., Liberty Hospital Stroke/STEMI Program Manager. "The more time that passes before blood flow is restored, the more damage that is done to the heart muscle. Minutes matter. The state requires EMS to take heart attack patients to a state-designated STEMI center."
According to Daniel Dunker, M.D., Liberty Hospital's STEMI Medical Program Director, the State of Missouri has made a commitment to its people by implementing time-critical diagnosis or TCD standards. "These standards ensure expedient treatment for patients facing critical illnesses such as heart attacks because, as noted above, time is muscle," he said. "Liberty Hospital's cardiovascular team is committed to providing care which exceeds these standards."
Liberty Hospital also has received the American College of Cardiology's NCDR ACTION Registry Silver Performance Achievement Award for 2018. Liberty Hospital is one of only 95 hospitals nationwide to receive the honor.
The award recognizes Liberty Hospital's commitment and success in implementing a higher standard of care for heart attack patients and signifies that Liberty Hospital has reached an aggressive goal of treating these patients to standard levels of care as outlined by the American College of Cardiology/American Heart Association clinical guidelines and recommendations.