Liberty Hospital adds specialist to Cardiac Services
Hospital news
|
Monday, June 22, 2020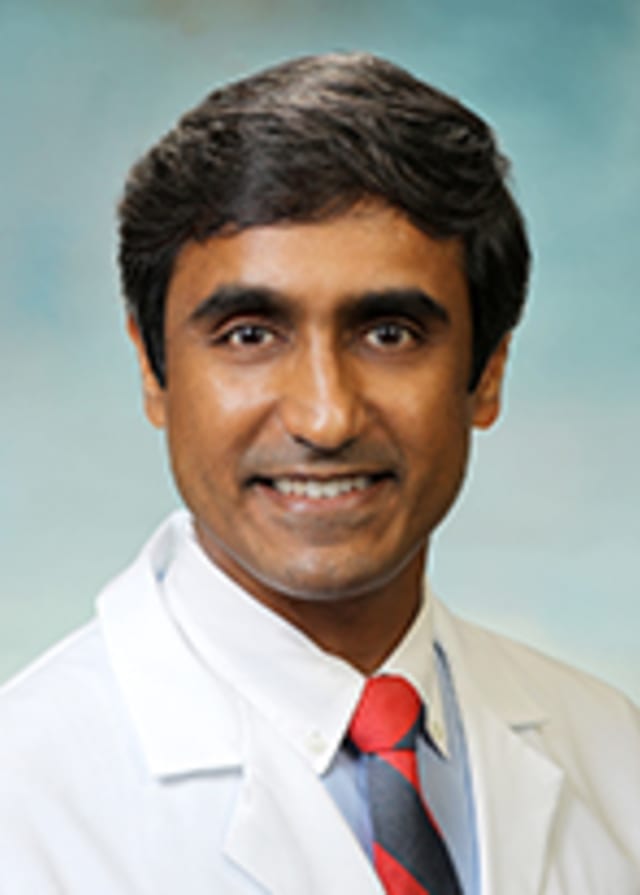 Contact: Mindy Warner
LIBERTY, MO. (June 22, 2020) – Board-certified electrophysiologist Ravi K. Yarlagadda, MD, FACC, FHRS, now is available for appointments through Liberty Cardiovascular Specialists at Liberty Hospital. In partnership with Olathe Health, Dr. Yarlagadda now provides services closer to home for cardiac patients in the Northland.
A practicing physician for 25 years, Dr. Yarlagadda is a Fellow of the American College of Cardiology. He specializes in cardiovascular care, heart rhythm disorders and electrophysiology – tests of the heart's electrical system.
"We are pleased to provide electrophysiology services at Liberty Hospital so cardiac patients no longer have to go farther from home for specialized tests and treatment," said David Feess, President and CEO.
Dr. Yarlagadda completed fellowship training in cardiology at Hartford Hospital/University of Connecticut; electrophysiology and pacing at Cornell University Medical Center; cardiology at the University of Connecticut; and critical care medicine at Mount Sinai Medical Center. He completed his residency in internal medicine at McLaren Regional Medical Center, Flint, MI, and he holds a medical degree from the University of Health Sciences, India.
He is board certified in cardiac electrophysiology, cardiovascular disease, critical care medicine and internal medicine.
For more information, call Liberty Cardiovascular Specialists at 816.407.5430. A physician's order is needed to schedule an appointment.