New General/Trauma Surgeon: Clayton Theleman, M.D.
Hospital news
|
Monday, September 23, 2019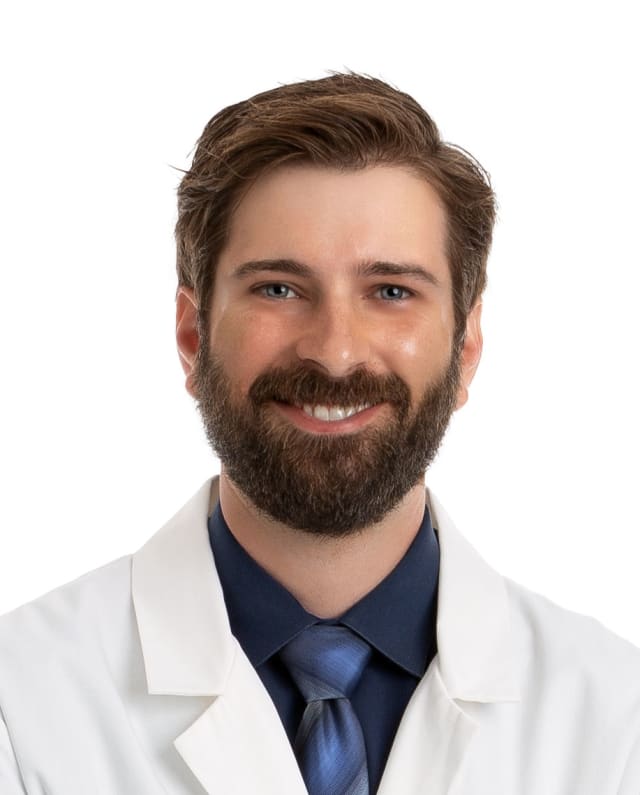 LIBERTY, MO. (Sept. 20, 2019) – Clayton Theleman, M.D., has joined The Surgeons Clinic at Liberty Hospital as a general and trauma surgeon.
"Dr. Theleman is an excellent addition to our strong surgical team at Liberty Hospital," said David Feess, president and CEO of Liberty Hospital. "He brings to us expertise in a variety of surgical procedures, as well as robotic surgeries, and will use our Da Vinci Surgical System to accelerate recovery and minimize patient stays."
Dr. Theleman performs both traditional and minimally invasive surgeries. He specializes in trauma surgery, as well as general surgeries including hiatal hernias, colon cancer, complex hernias and more. Dr. Theleman received a medical degree from the University of Kansas School of Medicine and completed a residency at the University of Illinois.
Liberty Hospital is state designated in Missouri's Time Critical Diagnosis System as a Level II Center in trauma, stroke and STEMI (heart attack) by demonstrating a high level of proficiency and care, with specially trained staff available 24 hours a day to provide treatment for these medical emergencies. It is the first hospital in the Northland to receive this designation in all three specialties.