Pulmonary and sleep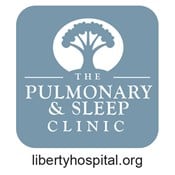 The Pulmonary & Sleep Clinic (formerly Northland Chest) offers specialized services, including the diagnosis and treatment of:
Asthma.
COPD.
Chronic bronchitis.
Chronic cough.
Pulmonary fibrosis.
Pulmonary nodules.
Pleural effusion.
Sarcoidosis bronchiectasis.
Lung mass.
Obstructive sleep apnea.
Sleep lab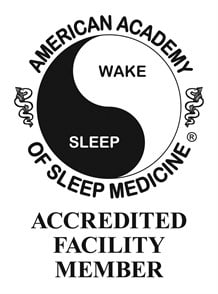 A sleep disorder is not only frustrating, but it can be unhealthy. Liberty Hospital has a sleep laboratory dedicated to diagnosing sleep disorders for Northland residents. Liberty Hospital had the first dedicated sleep lab in the Northland and now offers four rooms outfitted with full or queen Select Comfort Sleep Number® beds and individual temperature controls. The lab is open Tuesday through Saturday.
The facilities
During a sleep study, you will come to the hospital and check in as an outpatient for the night. You will be assigned a quiet room designed like a bedroom to make you feel at home. During the night, you'll sleep in a Select Comfort Sleep Number® bed while a trained technician monitors your sleep. Afterwards, a physician will interpret the findings and report to your family physician. Sleep studies are essential in helping physicians diagnose more than 80 different sleep disorders.
Staff
The Liberty Hospital sleep lab utilizes a multidisciplinary team of medical professionals who diagnose and treat sleep disorders. The physicians who typically work with the lab include neurologists; psychologists; ear, nose and throat specialists and pulmonary specialists. A registered polysomnographer oversees each patient's sleep study.
Conditions we treat
Almost everyone has trouble sleeping from time to time. According to the American Sleep Disorders Association, more than 100 million Americans of all ages fail to get a good night's sleep, yet most of them don't know the reason why. Sleep disorders range from sleepwalking, bedwetting and nightmares to restless legs syndrome, snoring, narcolepsy and sleep apnea.
Signs of a sleep disorder
You may have a sleep disorder if you:
Snore loudly.

Suffer from daytime sleepiness.

Have morning headaches.

Have short-term memory loss.

Have high blood pressure or kidney problems.

Suffer from sexual dysfunction.
If you have any of these symptoms, you may want to talk with your doctor. If your doctor believes you may have a sleep disorder, he or she may schedule an appointment for a comprehensive sleep study with Liberty Hospital's sleep lab. A physician referral is necessary for this type of testing.
Respiratory rehabilitation
Liberty Hospital Respiratory Rehabilitation Program helps to establish an individualized plan to help patients regain strength and endurance, reduce hospital admissions and re-admissions and to improve overall health and quality of life. Our program meets on Tuesdays and Thursdays. It is a 36-session, 18-week program. A variety of class times are offered in the mornings and afternoons to meet the needs of each patient. You will participate in the program along with other individuals who are striving for the same goals.
Who qualifies for respiratory rehab?
Respiratory Rehabilitation is a service that is designed for those who experience lung problems such as:
Chronic Obstructive Pulmonary Disease (COPD).
Emphysema.
Chronic Bronchitis.
Bronchiectasis.
Idiopathic Pulmonary Fibrosis.
Sarcoidosis.
Cystic Fibrosis.
Pulmonary Hypertension.
Pulmonary Fibrosis.
Interstitial Lung Disease.
Lung Cancer and Lung Cancer Surgery.
Lung Volume reduction surgery before and after lung transplantation.
Alpha 1 Emphysema.
Discuss your participation in respiratory rehabilitation with your primary care physician or your pulmonologist.
Benefits
Respiratory Rehabilitation helps you to improve your quality of life. Although Respiratory Rehabilitation can't cure your lung disease, it can be of great benefit and you may notice improved breathing effort and less breathing problems. Other benefits include:
Increased physical fitness.
Reduced shortness of breath.
Improved quality of life.
Improved mood and motivation.
Improved knowledge and understanding of your lung condition.
Improved and increased activities of daily living.
Reduction in hospital admissions.
Education
Respiratory rehab offers education classes that focus on COPD as well as other chronic lung diseases to provide you with information about:
Medications, including drug action, side effects.
Using an inhaler and self-care techniques.
Understanding and using oxygen therapy.
Diet, nutrition and weight management.
Breathing retraining.
Importance of exercise.
Strategies for managing breathing problems and pacing yourself.
Symptom assessment and knowledge about when to seek medical treatment.
Sputum clearance.
Energy conservation.
Monitored and supervised exercise.
A physical activity plan that is tailored to your needs. Our goal is to guide and encourage you to meet your physical goals.
Psychosocial support
People who have chronic lung disease are more prone to depression, anxiety and other emotional problems. Liberty Hospital offers a mental wellness class once a month. Our program teaches patients how to cope and manage depression, anxiety and panic attacks.
It's important to know that your chances of having a successful respiratory rehabilitation program rest largely with you; the more dedicated you are to following the program's recommendations, the better you will do.
Take control of your life by:
Quitting smoking: it's never too late.
Staying active: both physically and mentally.
Following a healthy diet: small frequent meals to keep you from feeling too full, which can make it harder to breathe.
Getting plenty of rest: helps you increase energy and decrease stress.
After your respiratory rehabilitation program ends, you will need to continue the lifestyle and exercise habits you learned for the rest of your life to maintain the healthy benefits.