Sleep lab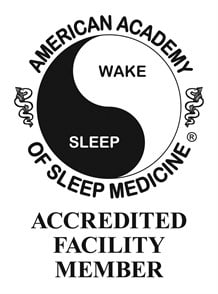 Conditions we treat
Almost everyone has trouble sleeping from time to time. According to the American Sleep Disorders Association, more than 100 million Americans of all ages fail to get a good night's sleep, yet most of them don't know the reason why. Sleep disorders range from sleepwalking, bedwetting and nightmares to restless legs syndrome, snoring, narcolepsy and sleep apnea.
You may have a sleep disorder if you:
Snore loudly
Suffer from daytime sleepiness
Have morning headaches
Have short-term memory loss
Have high blood pressure or kidney problems
Suffer from sexual dysfunction
If you have any of these symptoms, you may want to talk with your doctor. If your doctor believes you may have a sleep disorder, he or she may schedule an appointment for a comprehensive sleep study with Liberty Hospital's sleep lab. A physician referral is necessary for this type of testing.
Our sleep lab
A sleep disorder is not only frustrating, but it can be unhealthy. Liberty Hospital has a sleep laboratory dedicated to diagnosing sleep disorders for Northland residents. Liberty Hospital had the first dedicated sleep lab in the Northland and now offers four rooms outfitted with full or queen Select Comfort Sleep Number® beds and individual temperature controls.
During a sleep study, you will come to the hospital and check in as an outpatient for the night.
You will be assigned a quiet room designed like a bedroom to make you feel at home.
During the night, you'll sleep in a Select Comfort Sleep Number® bed while a trained technician monitors your sleep.
Afterwards, a physician will interpret the findings and report to your family physician. Sleep studies are essential in helping physicians diagnose more than 80 different sleep disorders.
Staff
The Liberty Hospital sleep lab utilizes a multidisciplinary team of medical professionals who diagnose and treat sleep disorders. The physicians who typically work with the lab include neurologists; psychologists; ear, nose and throat specialists and pulmonary specialists. A registered polysomnographer oversees each patient's sleep study.