Hospice
For patients facing a life-limiting illness, hospice provides expert medical care, pain management, and spiritual and emotional support to the patient and family. Hospice focuses on living and caring—in any setting. Many patients are in their own homes, but services can be provided at a nursing facility, hospital or any site.
At Liberty Hospital Hospice, we specialize in the care of cardiac, pulmonary and neurological illnesses, as well as cancer. Some of our patients also live with dementia, heart disease and lung diseases. High-quality care is individualized for each patient and coordinated with your chosen physician.
Assistance is available 24 hours a day, 7 days a week, and admission is available the same day as the referral. Our hospice program is also accredited by The Joint Commission and has received outstanding state and Medicare survey reports.
Benefits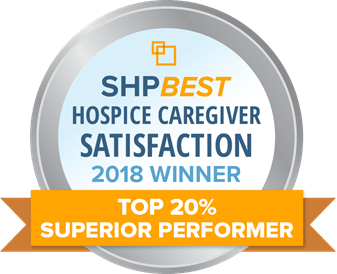 Hospice has two main goals: to keep the patient comfortable and to allow the patient to live as long as he or she has to live. Liberty Hospital Hospice does this through services such as pain management and symptom control, regularly scheduled visits by professionals, respite care, spiritual counseling, professional volunteers, specialized therapies, and grief and bereavement support, including special bereavement support for children. Medical supplies, equipment and medications are provided.
Your hospice team includes:
You and your family.
Your chosen physician.
Hospice medical director.
Nurse case managers.
Bath aides.
Social workers.
Chaplains.
Rehabilitation therapists.
Bereavement counselors.
Volunteers.
Dietitian.
How to access Liberty Hospital Hospice
Liberty Hospital provides hospice care to the following counties within a 30-mile radius of the hospital: Clay, Platte, Clinton, Jackson, Caldwell, Ray, and parts of Lafayette and Buchanan. Hospice is covered by Medicare, Medicaid and most insurance companies. Financial counseling is available, and no person is refused services based on ability to pay. Referrals may be made by the patient, family, physician, social worker or other healthcare professional, and must be approved by the patient's physician and the hospice medical director.
Be a hospice volunteer
Liberty Hospital Hospice is looking for qualified applicants who will contribute positively to hospice patient care and to their families through emotional support, companionship, empathetic listening and simply being there, and providing practical assistance as needed in the home, hospital, skilled care facility or in our office. A background check is required. For more information, contact Hospice at 816.407.2200.
Learn more about what it means to be a hospice volunteer from the National Hospice & Palliative Care Organization.