Athletic training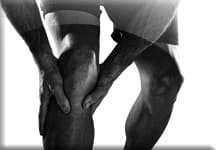 Liberty Hospital Sports Medicine is the premier provider of Athletic Trainers for school districts in the Northland and William Jewell College. For information on how your school can partner with our athletic training services, call 816.407.2322. Our athletic trainers cover a wide variety of events, including practices, games, tournaments and community events.
Back-to-Athletics injury screenings
Provide injury assessment for any injury sustained by athletes of all ages.
Provide treatment and rehabilitation for athletic injuries.
Assist the athlete by providing medical direction (i.e. recommending a visit to a physician or orthopedic specialist) for the injury.
Great service for those who have high-deductible insurance policies.
Services are available for physical therapy patients who no longer are eligible or qualify for physical therapy due to insurance constraints.
Services are $25 per visit (can pay by cash, check or credit card). For more information, call 816.407.2322.
Patient forms
Athletic training services
At the facility, the certified athletic trainers provide fee-for-service injury screens for athletes of all ages and therapy services for individuals with insurance limitations, and they assist with our Concussion Management Program.
Concussion Management Program
Our certified athletic trainers are trained in concussion management and provide services in the Concussion Management Program. Our athletic trainers also having training in ImPACT testing. Get more details about our Concussion Management Program.
Athletic training staff:
Coleman Howard
Kaylee Quattlebaum
Alex Garcia
Katie McEwen
Alena McLoughlin
Troy Kyser
Matt Skare
Shannon Feurt
Brittany Neri
Lindsay Weir
Brett Morton
Amanda Calfas
Robby Dingman
Jessica Schmitz
Jackson Redmond
Alex Silcott
William Jewell athletic trainers:
Matt Gilbertson, head athletic trainer
Ryan Arens
Ashley Watson
Mark Masalskis